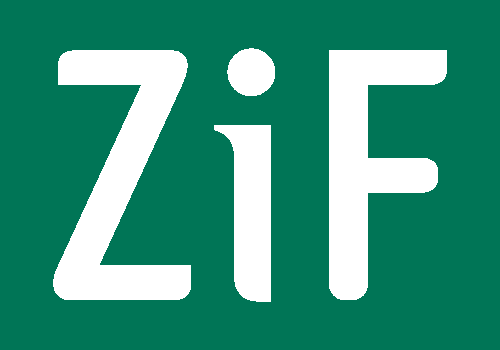 Memorial Symposium for Rudolf Ahlswede on 25 - 26 July 2011
ZiF Cooperation Group Search Methodologies

Organizers: Harout Aydinian, Ingo Althöfer, Ning Cai, Ferdinando Cicalese, Christian Deppe, Gunter Dueck, Ulrich Tamm and Andreas Winter


Since our friend and colleague Rudolf Ahlswede passed away, unexpectedly and prematurely, on December 18, 2010 at his home in Polle, his former students and
group from Bielefeld planed a symposium in his memory on 25 and 26 July 2011 in Bielefeld, at ZiF, the Center for Interdisciplinary Research,
in cooperation with the Department of Mathematics, Bielefeld University, and the ZiF Cooperation Group 'Search Methodologies'.

The symposium was also be attended by relatives of Rudolf Ahlswede.
There were be presentations
by university members,
by former colleagues who gave appreciations of Prof. Ahlswede's scientific contributions,
and by scientific collaborators and friends on mathematics and information theory that relates to Rudolf Ahlswede's work.

We had talks and speeches in memory of Rudolf Ahlswede in the afternoon of the first day
(Monday, 25 July), followed by a social evening dinner.
The whole second day (26 July - ending at approx. 7 p.m.) was reserved for scientific talks.
All events have been held at the ZiF.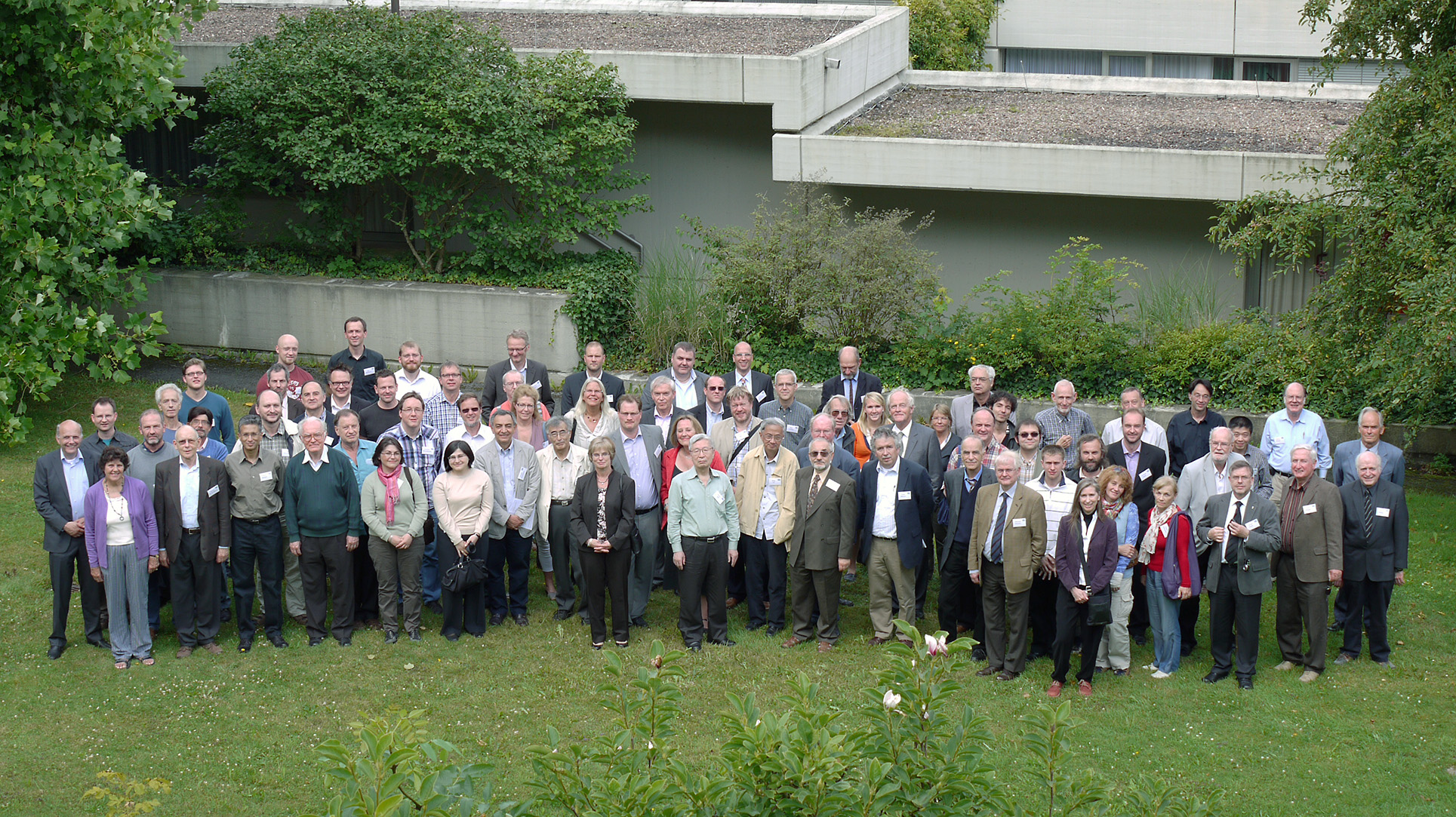 Participants

Herbert Abels (Bielefeld), Alexander Ahlswede (Bielefeld), Beatrix Ahlswede (Bielefeld), Marlies Ahlert (Halle a.d.Saale), Ingo Althöfer (Jena), Harout Aydinian (Bielefeld), Anthony Bak (Bielefeld), Vladimir B. Balakirsky (Essen), Bernhard Balkenhol (Bielefeld), Charles Bennett (NEW YORK, USA), Sergej Bezrukov (WISCONSIN, USA), Igor Bjelakovic (München), Philippe Blanchard (Bielefeld), Vladimir Blinovsky (MOSCOW, RUSSIA), Holger Boche (München), Gunnar Brinkmann (GENT, BE), Jörg Bueltermann (Gütersloh), Minglai Cai (Bielefeld), Ning Cai (XIAN, CHINA), Hans-Georg Carstens (Bielefeld) Ferdinando Cicalese (FISCIANO, I), Imre Csiszar (BUDAPEST, H), Arkadii Dyachkov (MOSCOW, RUSSIA), Jackie Daykin (LONDON, UK), Christian Deppe (Bielefeld), Katharina Deuber (Bielefeld), Ekkehard Diemann (Bielefeld), Tatiana Dolgova (MOSCOW, RUSSIA), Andreas Dress (Bielefeld), Gunter Dueck (Mannheim), Peter Eichelsbacher (Bochum), Etienne Emmrich (Bielefeld), Peter Gacs (BOSTON, USA), Lilia Galumyan (Bielefeld), Friedrich Goetze (Bielefeld), Sigrid Grotemeyer (Bielefeld), Torsten Grotendiek (Heilbron), Olga Gutjahr (Bielefeld), Te Sun Han (TOKYO, J), Christian Heup (Grafschaft), Anthony Hilton (READING, UK), Werner Hoffmann (Bielefeld), Konrad Jacobs (Bamberg), Giesbert Janssen (München ), Norbert Kalus (Berlin), Gyula O. H. Katona (BUDAPEST, H), Anush Khachatrian (Bielefeld), Gurgen Khachatrian (YEREVAN, ARMENIA), Christian Kleinewächter (Bielefeld), Kingo Kobayashi (TOKYO, J), Klaus-Uwe Koschnik (Dreieich), Gerhard Kramer (München), Henning Krause (Bielefeld), Ulrich Krengel (Göttingen), Gohar Kyureghyan (Magdeburg), Marina Kyureghyan (Eschborn), Vladimir Lebedev (MOSCOW, RUSSIA), Hanno Lefmann (Chemnitz), Zsuzsanna Liptak (FISCIANO, I), Peter Löber (Langen), Matthias Löwe (Münster), Mikhail B. Maloutov (BOSTON, USA), Marion Matz (Bielefeld), Prakash Narayan (MARYLAND, USA), Janis Nötzel (München), Jutta Obbelode (Gütersloh), Alon Orlitsky (SAN DIEGO, USA), Thomas Partner (Bielefeld), Carsten Petersen (Bielefeld), Detlev Poguntke (Bielefeld), Ulf Rehmann (Bielefeld), K. Rüdiger Reischuk (Bielefeld), Rebecca Reischuk (Bielefeld), Soren Riis (LONDON, UK), Malte Rudolf (Halle), Andras Sarkozy (BUDAPEST, H), Aydin Sezgin (Ulm), Faina I. Solovyeva (NOVOSIBIRSK, RUSSIA), Natalie Spenst (Kirchlengern), Eckhard Steffen (Bielefeld), Hans Steidl (Bielefeld), Laszlo Szekely (COLUMBIA, USA), Ulrich Tamm (ISTANBUL, T), Ludo Tolhuizen (EINDHOVEN, NL), Edward Van der Meulen (LEUVEN, Be), Detlev Voigt (Bielefeld), Hans Martin Wallmeier (Bielefeld), Christa Wegener-Mürbe (Bielefeld), Walter Wenzel (Kassel), Frans Willems (EINDHOVEN, NL), Andreas Winter (BRISTOL, UK)
Aydinian, Harout; Cicalese, Ferdinando; Deppe, Christian (Eds.)
Information Theory, Combinatorics, and Search Theory
In Memory of Rudolf Ahlswede
Springer-Verlag
Series: Lecture Notes in Computer Science, Vol. 7777
1st Edition, 2013, ISBN: 978-3-642-36898-1

Also availabel ONLINE