Graphical input of an algebra
The function 'get_alg' provides the possibility of entering an algebra given by a quiver and relations by graphical means. The following quiver was constructed by hand, using the mouse its position the points and arrows. The program X-Quiver, used by 'get_alg' to handle this input also provides several ways of modifying and correcting existing input. Also, on demand, it will provide a separate window - which we do not show here -for handling relations imposed on a quiver in question.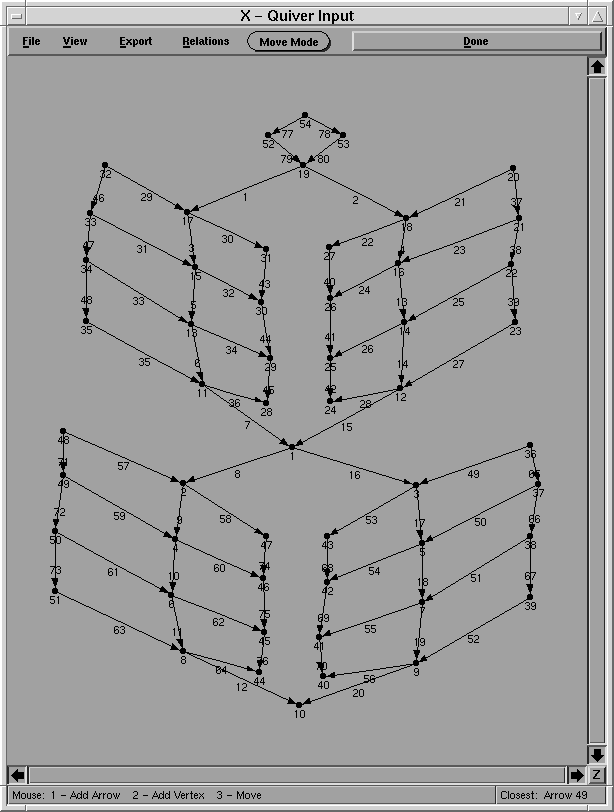 Still the data generated by the call of the function 'get_alg' may be interpreted in several different ways, corresponding to different classes of algebras. Thus it is necessary to convert the this output into the standard data format for the corresponding class. In the case of our example, the algebra 'a' is to be considered as a bound poset algebra, the function 'bp_alg' doing the conversion, as displayed below.
It will not escape notice however that the standard data format for bound poset algebras, though it is better adapted to the data handling of the Maple system, is not quite as readable as is the original graphical input. Still, an algebra may also be typed right into Maple's user interface, using this standard format.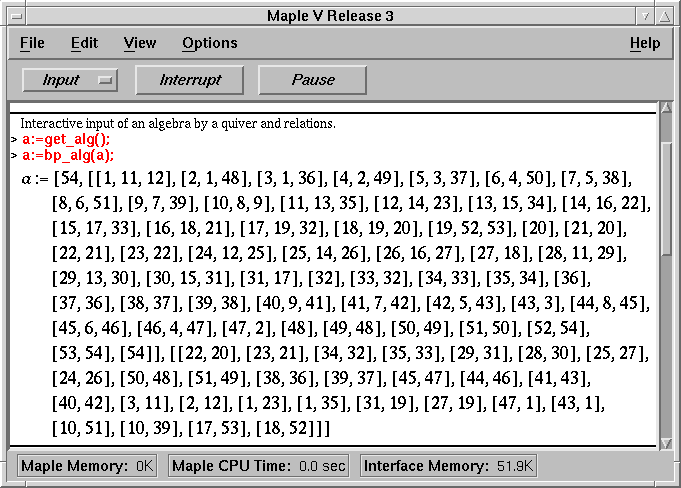 ---
Back to the worksheet of the example session.
---
Last modified: 04-03-1998