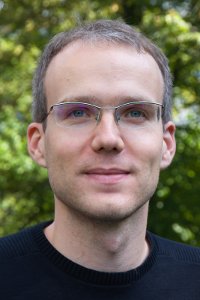 My research interests fall into the area of geometric group theory. That is, I study groups as coarse geometric objects. I am particularly interested in lattices on buildings, such as arithmetic groups and Kac-Moody groups. Other classes of groups I am interested in are relatives of Thompson's groups F, T and V and Artin groups. Many of these groups act on non-positively curved spaces, although often not cocompactly.
I'm a postdoc at in Bielefeld where I obtained my habilitation in 2017. Before I was a postdoc in Münster. I did my PhD in Darmstadt.
In 2019 I will work at École Polytechnique as a Feodor-Lynen Fellow of the Humboldt Foundation. When I return I will be member of the DFG Heisenberg Programme.
My student Eduard Schesler works on Sigma-invariants of S-arithmetic subgroups of Borel groups.
I am funded through the DFG via the project WI 4079/2 and am member of the SPP 2026.
I was one of the organizers of the conferences Topological and Homological Methods in Group Theory and Topological and Homological Methods in Group Theory 2018.
Office: V4-204
Phone: +49 (521) 106 4986
Fax: +49 (521) 106 6480
Email: switzel [at] math.uni-bielefeld.de