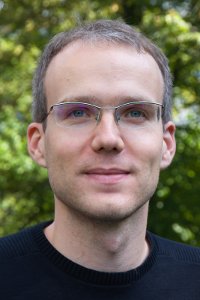 My research interests fall into the area of geometric group theory. That is, I study groups as coarse geometric objects. I am particularly interested in lattices on buildings, such as arithmetic groups and Kac-Moody groups. Other classes of groups I am interested in are relatives of Thompson's groups F, T and V and Artin groups. Many of these groups act on non-positively curved spaces, although often not cocompactly.
I am Heisenberg professor at JLU Gießen. In the past I have been working
My former student Eduard Schesler works on Sigma-invariants of S-arithmetic subgroups of Borel groups.
I am one of the organizers of the conference series Topological and Homological Methods in Group Theory. The 2020 edition THGT 20 was cancelled due to the SARS-Cov-2 pandemic. The past editions took place in 2016 and 2018.
Addresses