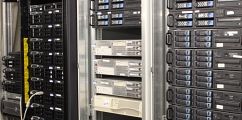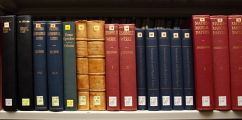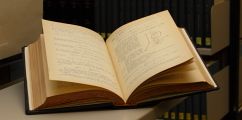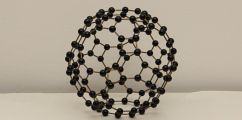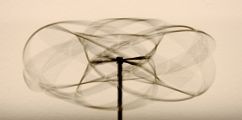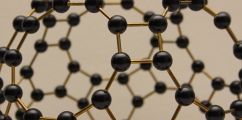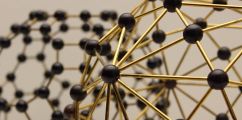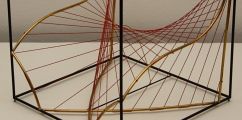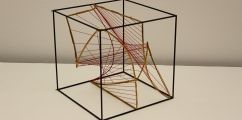 Thunderbird
The configuration of Thunderbird is quite simple. When you have added a new mail account, you'll be asked to enter your name, mail address and password. The mail address for your account is:
loginname@math.uni-bielefeld.de
Thunderbird will then try to configure the settings automatically, which should succeed and look similar to the following: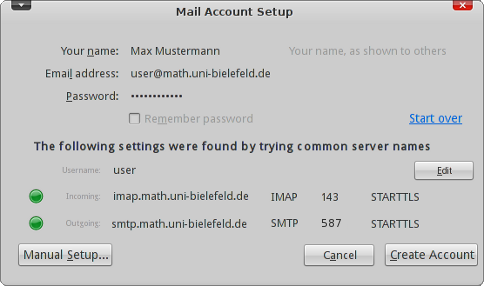 After clicking "Create Account", you'll be able to receive and send mail.
Important Notes
If you configure Thunderbird on a computer other than a linux machine of the faculty, or if you configure a mail account which is not your default one, you may need to change the authentication method in "Server Settings" manually, from "Kerberos / GSSAPI" to "Normal password", for otherwise the authentication will fail due to the lacking Kerberos ticket.
When using the faculty's computers, the synchronisation of mail should be deactivated. As the computers are permanently connected to the internet, this option will unnecessarily use up disk space. In the account settings, under "Synchronisation & Storage", please uncheck "Keep messages for this account on this computer", as shown below: